Bazaar & Novelty is the exclusive distributor of Carpigiani Ice Cream equipment in Northwestern Ontario. Carpigiani is a large global brand suppling 80% of the world market and is a long serving trusted brand. If you are looking for the best and more reliable Ice Cream machine in Northwestern Ontario than look no further.
We have two versions of soft serve machines available to meet the needs of any location.  From the most popular single flavour 191 to our high volume 193 twist machine we have what you need.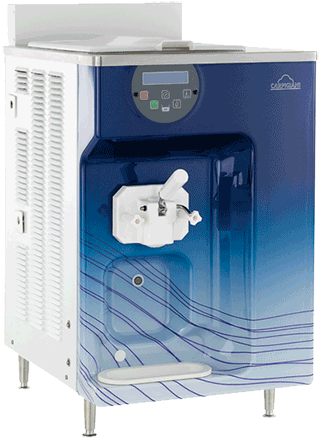 Our most common machine on the market.  The 191 countertop is the best ice cream machine option here in Northwestern Ontario.  It has a 12 litre hopper which has no problem keeping up to even the busiest of times.  The machine does require some pretty serious power needing 30 amps.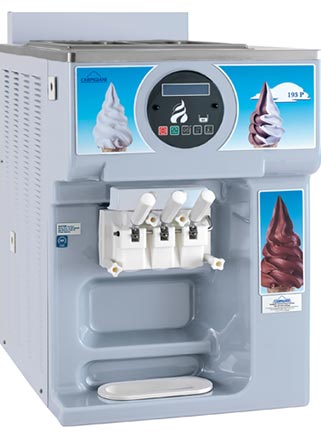 For those high volume shops we have the 193 Twist machine.  This machine allows you to have two flavours as well as a third handle to twist the two together.  The 193 has two 12 litre tanks and is built for volume for the busiest of locations.  This machine also has specific power requirements needing 50 amps of power.