Twister Program/Wadden 24 Flavour Program
 Combining both soft serve ice cream and delicious crushed candies our twister program allows you to offer a fantastic option.  Combining your soft serve ice cream with a variety of candy and blending together gives you the best of both worlds.  
Wadden 24 Flavour Soft Serv Program
We have a fantastic system known as our Wadden system which allows the user to add 24+ additional flavours of ice cream!  You simply take your vanilla soft serve from yur machine, add a few flavour squirts, blend together and make a new flavoured soft serv cone!  A great addition to any ice cream setup.  Below you will find a list of the flavours we currently offer as well as a picture of the unit itself.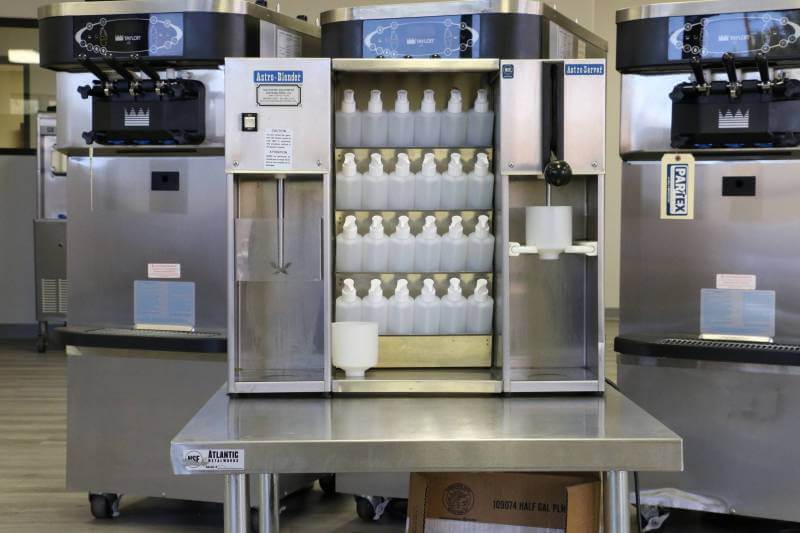 Apple Pie, Amaretto, Banana, Blackberry, Black Cherry, Bubble Gum, Blueberry, Butter Pecan, Black Raspberry, Butterscotch, Caramel, Cheesecake, Chocolate, 
Creme De Menthe, Coconut, Cappuccino, Cotton Canady, English Toffee, Espresso, French Vanilla, German Chocolate Cake,
Grape, Lemon, Licorice, Mango, Orange, Maple Nut, Peanut Butter, Pina Colada, Peach, Pineapple, Pumpkin,
Pistacho Nut, Root Beer, Rum, Strawberry, Tutti Frutti, Watermelon